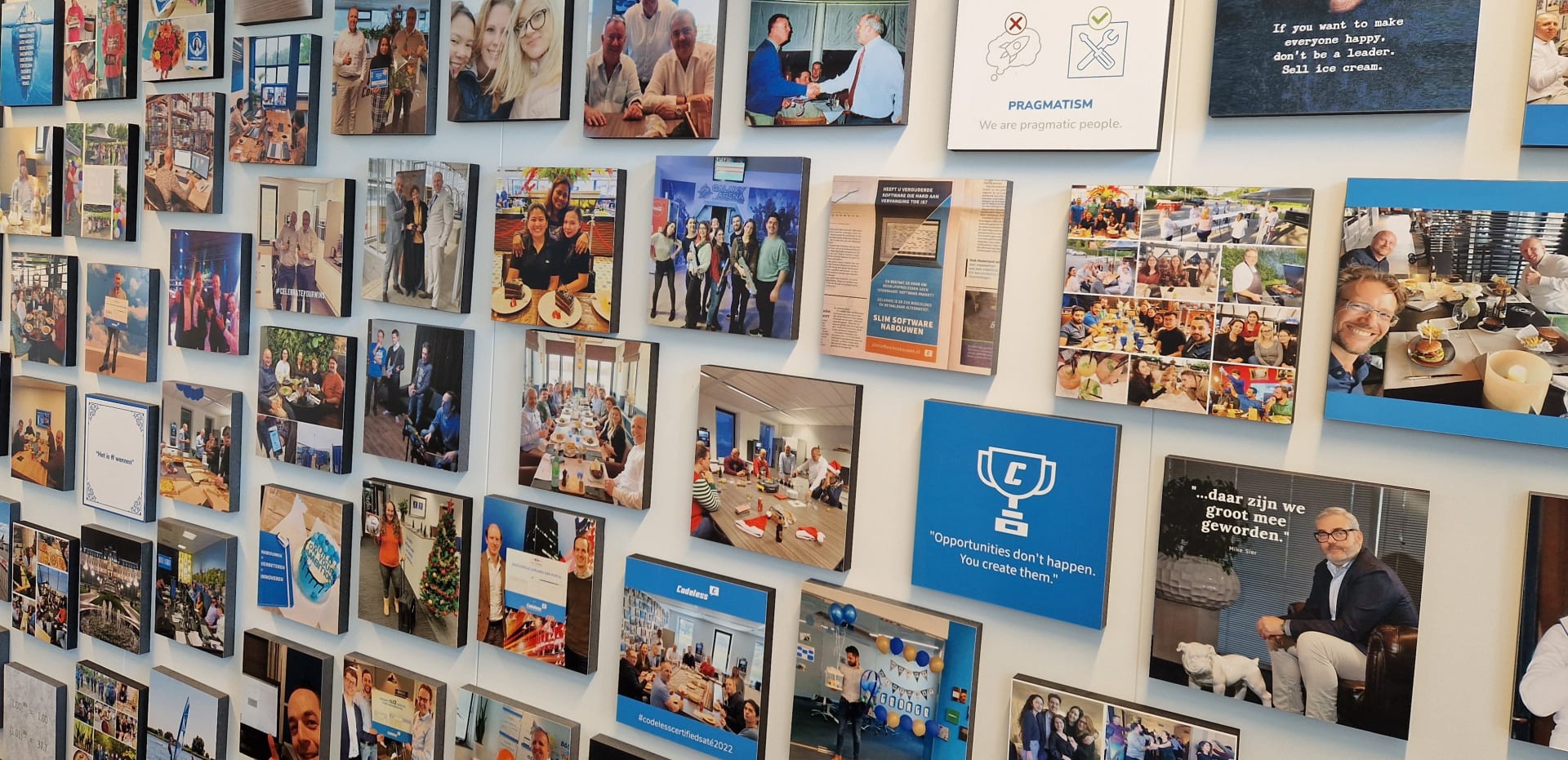 Spark innovation Create impact Stay curious
Join us at Codeless
We are Codeless. We are driven to develop software solutions that truly make a difference. Our goal is to make our customers' lives easier by freeing them from the burden of legacy systems and enabling focus on innovation.
So how do we do that? Our team of smart and dedicated individuals work together in a unique way, to create applications at lightning speed, using our own Low Code platform. At Codeless, we're not just building software, we're building solutions that have a big impact on our customers. It's rewarding to see our hard work pay off and contribute to their success.
What makes a Codelessian tick? Creating innovative and impactful solutions that make our customers happy is what gets us excited at Codeless. Collaboration and curiosity are at the heart of what we do. It's what drives us to keep pushing boundaries and exploring new frontiers.
What to expect from us? A supportive environment where you can explore new opportunities, learn new skills, and expand your horizons. We focus on sustainable growth and care about building long-term relationships with both our employees and customers. We're dedicated to giving our all and you can always count on us to have your back, both inside and outside of the office.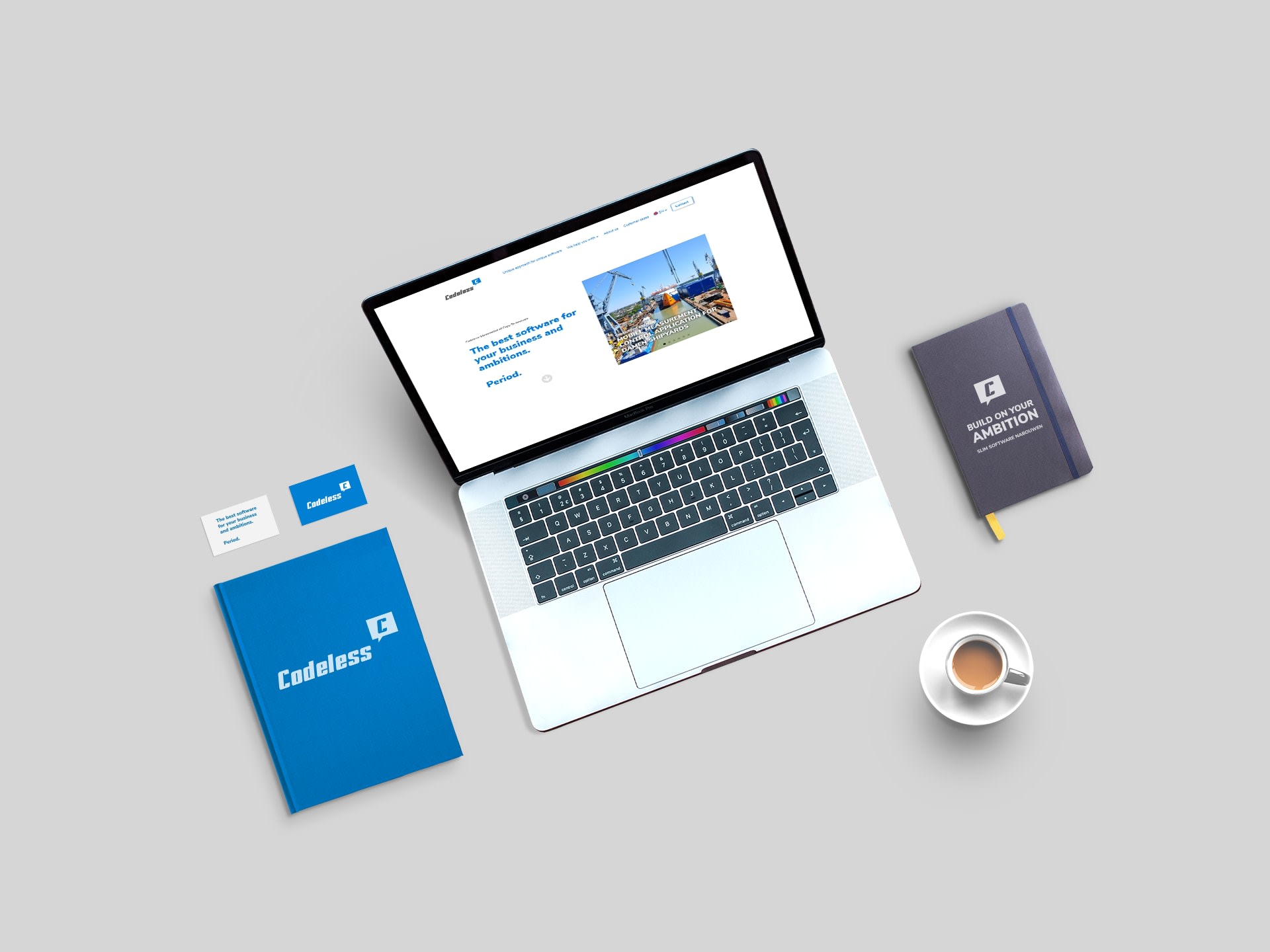 Perks & benefits
Our employees are what makes our company great. So we want to make sure that you feel happy, safe, and encouraged in your work.

Established and reliable company

We support you, anytime, anywhere

Work equipment that gives you a professional edge

Personal development: courses, coaching, study hours & more

Creating memories: teambuilding, dinners, games & more

Well-stocked kitchen with drinks & (healthy) food


Everything you need to work comfortably from home

Gifts for milestones, celebrations, and life events

International work environment

Facilitated international travel

Sneak peek into our Team & Culture
Recruitment process
The steps below will help you to decide if we're a match.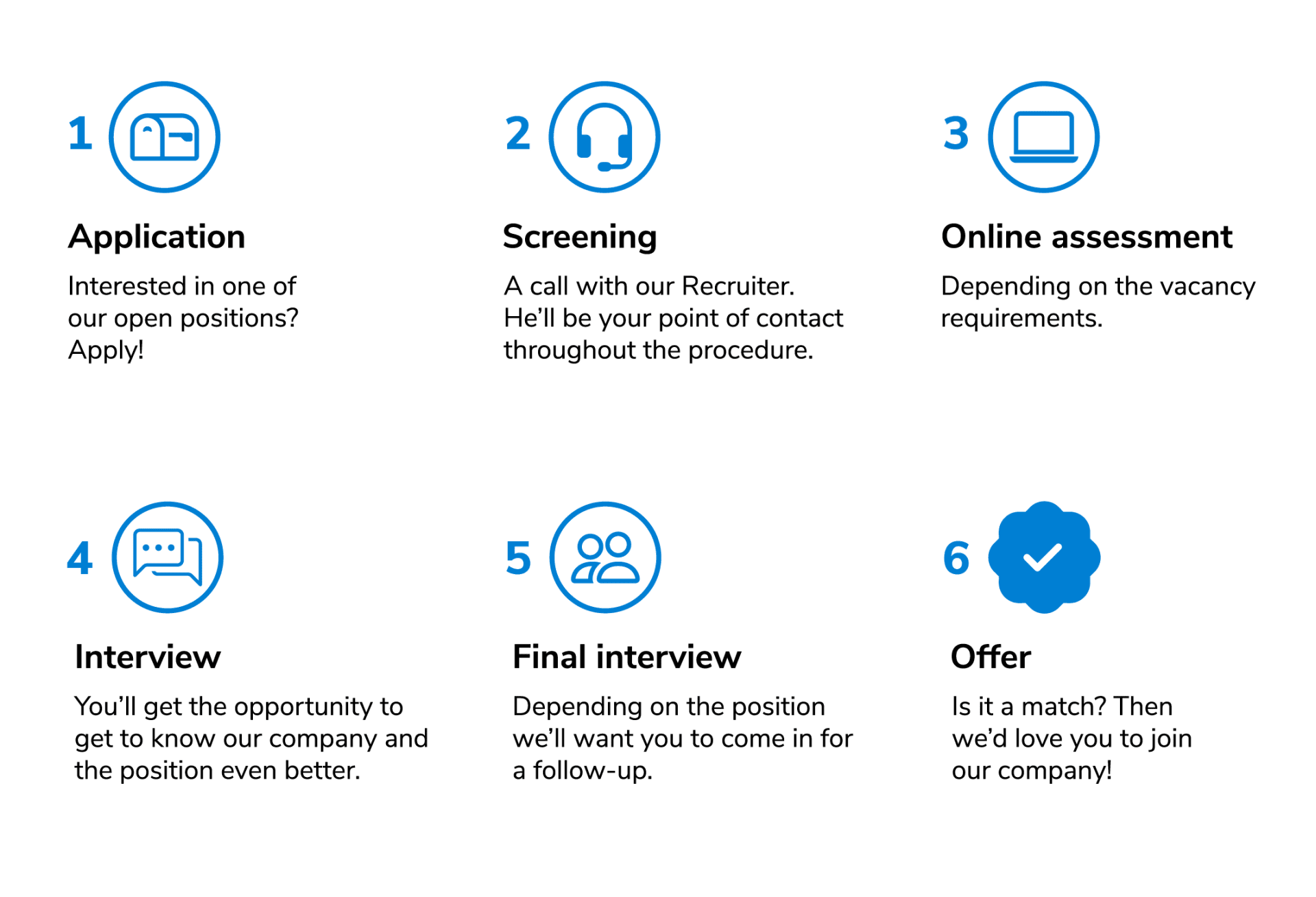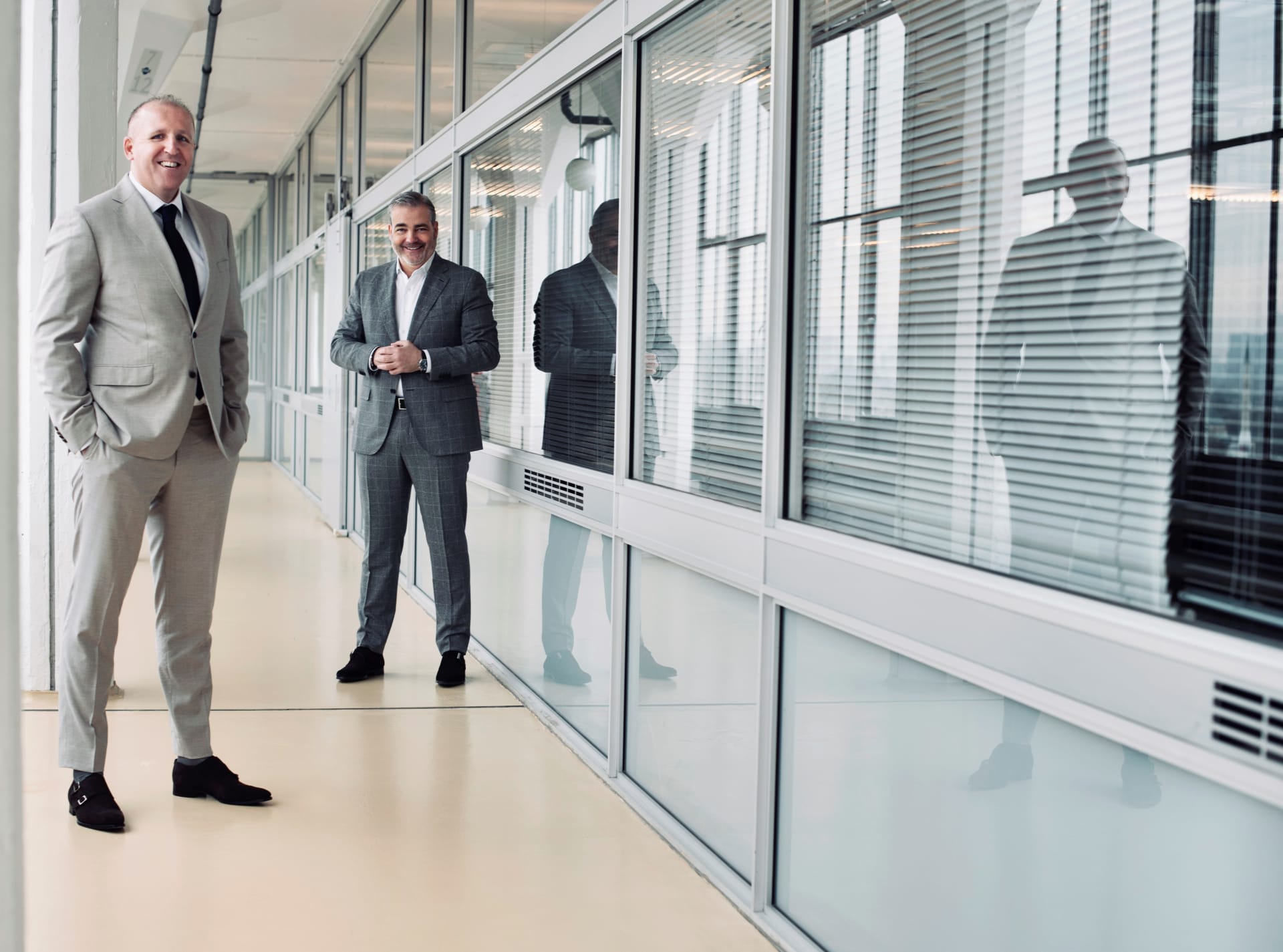 What we stand for at Codeless
"We strive to create a work environment that feels like a family. A place where each person's unique qualities are embraced and everyone is encouraged to explore their passions and discover new things with curiosity.
Just like a family, we share meals and laughter, and support each other through the ups and downs of life. We are reliable and dependable, always keeping our promises and being there for each other when needed.
Our older generation brings wisdom and experience, while our younger generation brings fresh perspectives and innovative ideas. Together, we work towards the well-being of the entire team, strengthening our bonds through mutual involvement.
That makes Codeless a great place to work. 
This sense of family extends to our client relationships as well. We take a long-term approach and treat our clients with the same care and consideration that we would give to our own families.
That makes Codeless a great partner to work with."
Roland & Mike Board of Directors
Our stories
Read what our Codelassians have to say about Codeless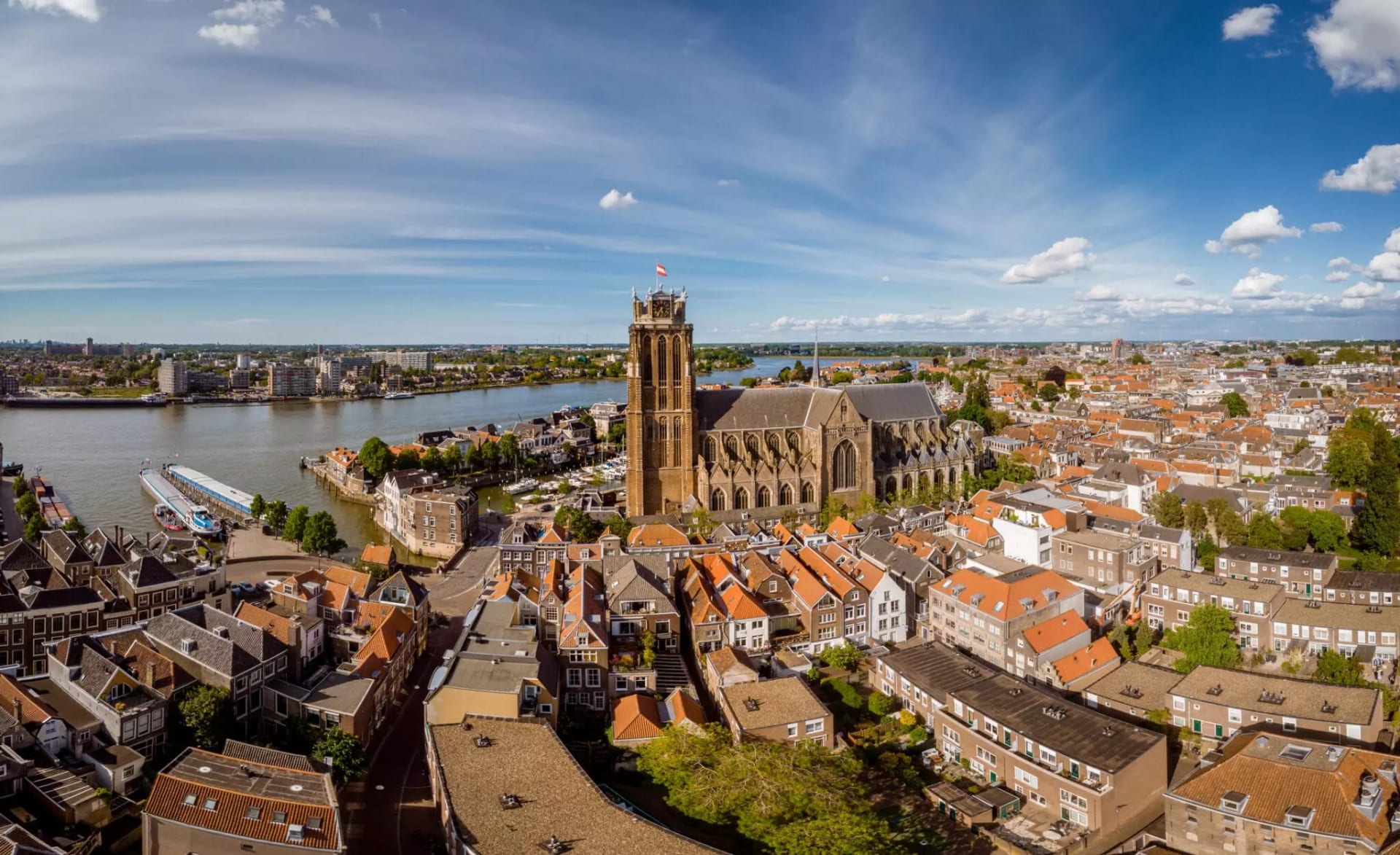 Codeless Netherlands
Laan van Londen 100 3317 DA Dordrecht
The Netherlands is where it all started back in 1988. Now Codeless Netherlands is located in Dordrecht, the Netherlands' oldest city. The office is the thriving daily workplace for over 30 talented, motivated professionals.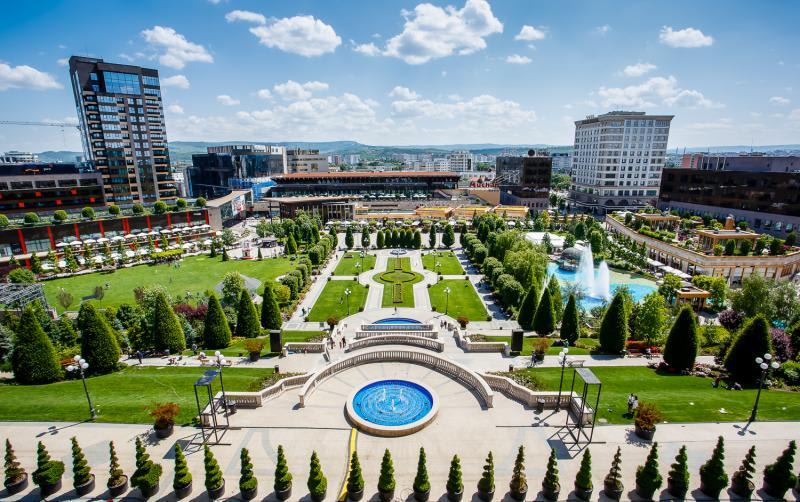 Codeless Romania
Strada Palat 3C UBC 4, 1st floor 700032, Iasi
Iasi, in north-eastern Romania, is an undiscovered treasure. With a rich history dating back to the middle ages and a vibrant cultural scene. Iasi is the home of Codeless' second office founded in 2009 and is with over 50 employees a driving force of the Codeless organization.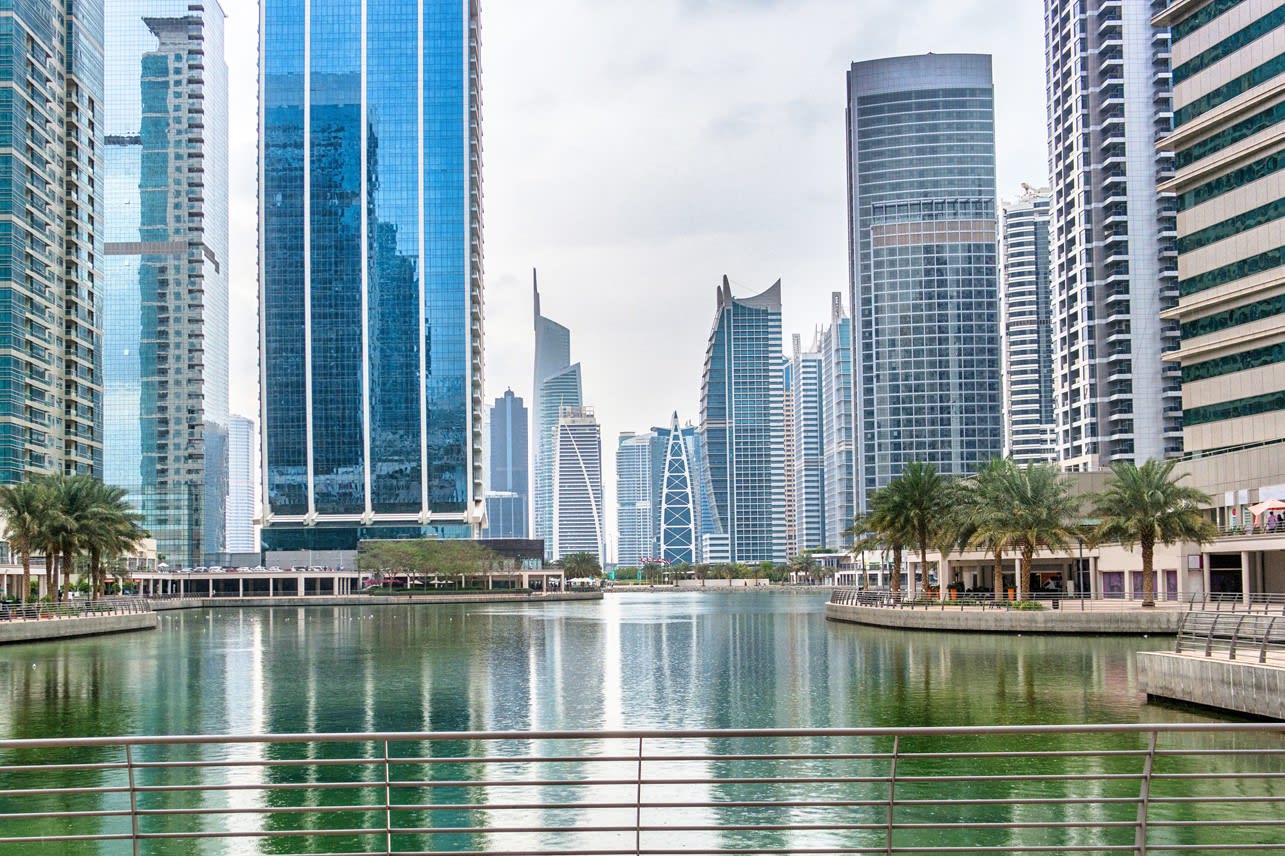 Codeless Emirates
Mazaya Business Avenue BB2 Unit: 4204-4205 Al Thanyah Fifth, Dubai
Dubai is a hub for business and innovation, making it an ideal location for the Codeless Emirates office, which opened in 2019. With nearly 20 employees the Dubai office is a vital part of the organization, bringing their expertise to drive the company forward.